***DISCLAIMER***
This post is ghetto fabulous.  I repeat.  Ghetto fabulous.
I debated on posting this one.  I even ran it by a few friends to see if they though it was to ghetto for the blog. Then I realized that I really loved the way it looked and I don't care if it's ghetto.  If my new two-tone pink nails are ghetto, then I love ghetto nails.
The word ghetto appears like 4,000 times in this post. Sorry.  Ghetto (I couldn't resist).
I don't have the time to go to the salon for weekly manicures.  Honestly, I hate regular manicures because I smudge them on my way out of the salon getting into my car.   I don't mean to sound snooty, but I only get gel manicures if I'm going to get them professionally done.  If I do them myself at  home, then I resort to regular polish.  And they look like this two days later: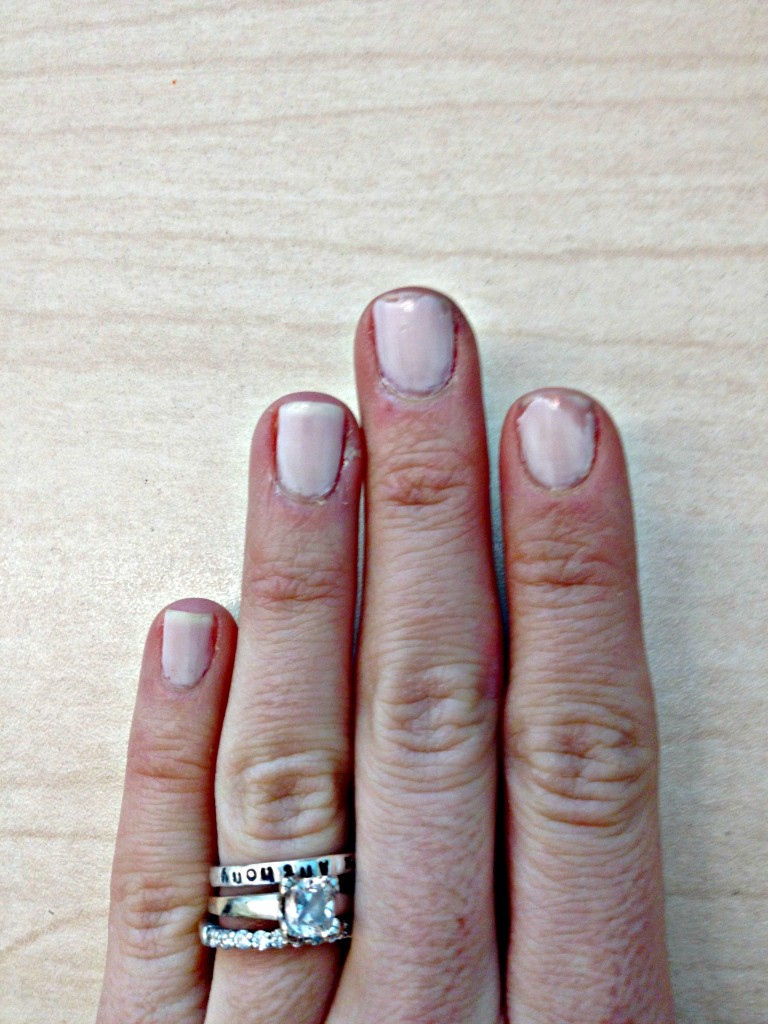 Ew.  I know.  This was the disgusting condition of my hands on Thursday morning (two days after I painted them).
Since I don't have time to get my nails done, it's not surprising that I don't have the motivation to take my nail polish off.
I decided that I couldn't look at these for the rest of my freakishly long Thursday (grad class immediately following a full work day.  13 hours.  Phew!).  So I decided to give myself fancypants pink French tips on my Ballet Slipper (by Essie) chipped fingernails.   Doing the left hand would be a cinch.  Doing my right was going to be an issue.  So I found sticker labels and cut them.
I stuck them on my nail and went to work with a hot fuchsia Sharpie.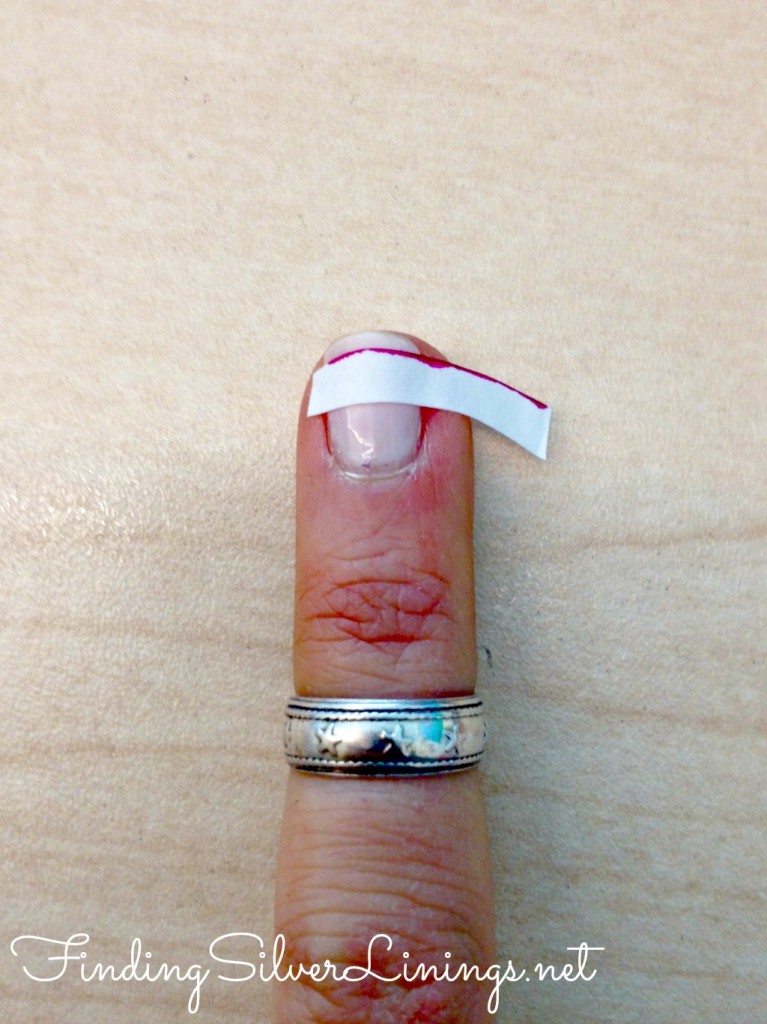 Finish with a clear coat of polish and flaunt those ghetto fab fingers all around town.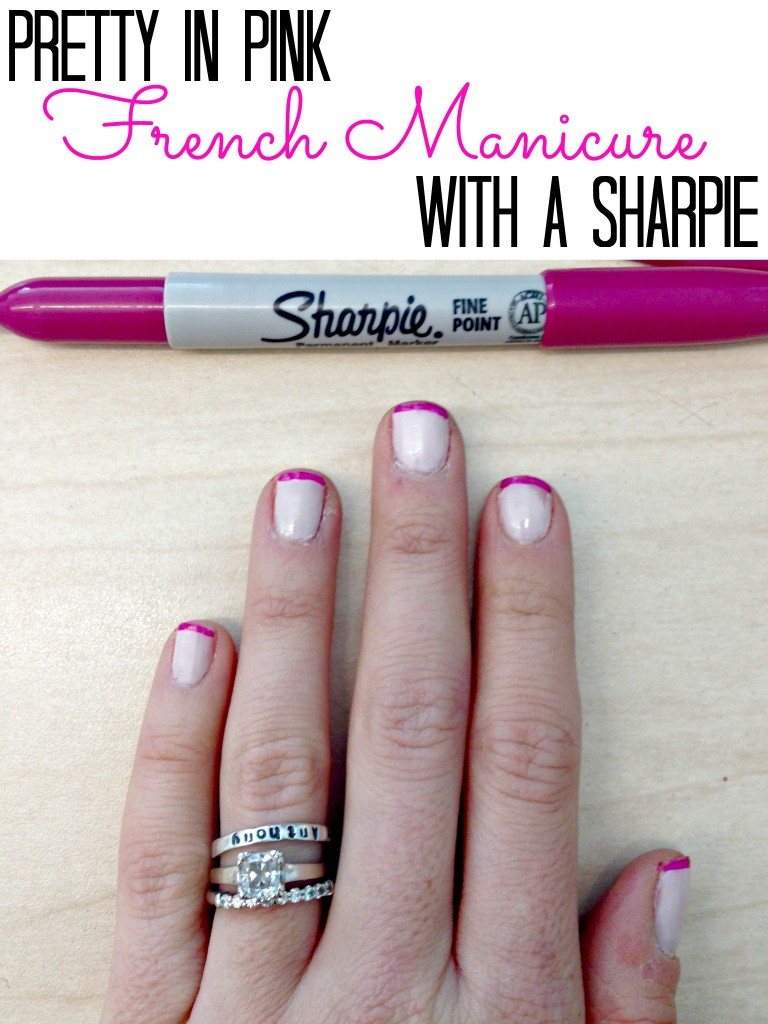 If you like this post, you'll love these: