I've got Spring fever so bad right now!  Spring brights are popping up everywhere it seems (hello coral skinny pants).  Since I spend a good chunk of time in front of my computer screen, I'm giving my desktop a healthy dose of watercolor 🙂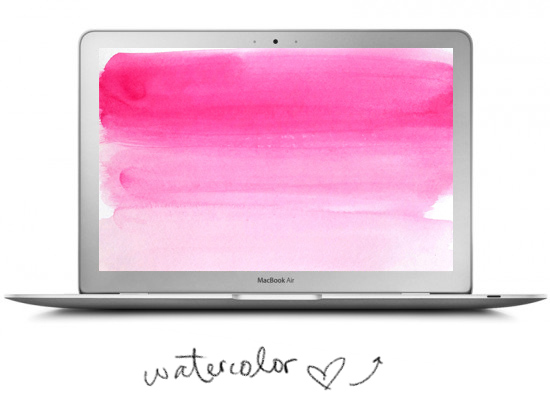 Head on over to designlovefest.com.  There's a free download for pink or blue watercolor background to "dress your tech". 
I'm a huge  fan of Jen Ramos of Made By Girl.  This reminded me of her gorgeous, super feminine artwork (check out her droolworthy Etsy shop here).  Cheers to Spring!