There goes the New Year's diet.
Is anything better than Nutella?!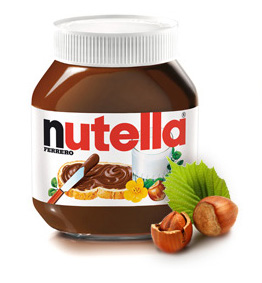 For years, I didn't think the answer was yes.  Until now.  Yes friends.  There is some thing better than Nutella.
Melted Nutella. 
Oh yes I did.
I saw this on Pinterest with no source.  All I saw was an image.  That's all I needed to get things going.  This recipe is dangerously easy.
Ingredients
Ready-made crescent roll dough
Nutella
Peanut butter
Pre heat the over to 350 F.  Unroll the dough and separate into triangles.
Spoon on a blob of peanut butter.
Do the same with Nutella.
Roll them up, place them on a baking sheet until golden brown.  Serve warm with a squirt of whipped cream!
Okay. Pass this one along.  You're friends will thank you 🙂