I let you all in on the plans for the nursery (click here to see that post).  It has to be gender neutral since we didn't find out if we are having a little boy or a little girl.   I'm not really a fan of my kid's room looking like it threw up Disney in there or turn the room into a safari or underwater fantasy.  I've seen some done with those themes tastefully, I don't trust myself to do it.  I'm boring.  We're sticking with shades of white (white, cream, ivory), distressed woods, and a pop of metallic here and there.
Here's the inspiration board I made (sorry if you've seen it 6 million times already):
I'll have to switch out the large chair for the recliner we just bought.   I'm debating the rug now.  It's a little girlie.  I love it for a girl's room, but I'm questioning it for a boy.
Here are the options I've narrowed it down to…
A)  Restoration Hardware's etched trellis rug (the one from inspiration board)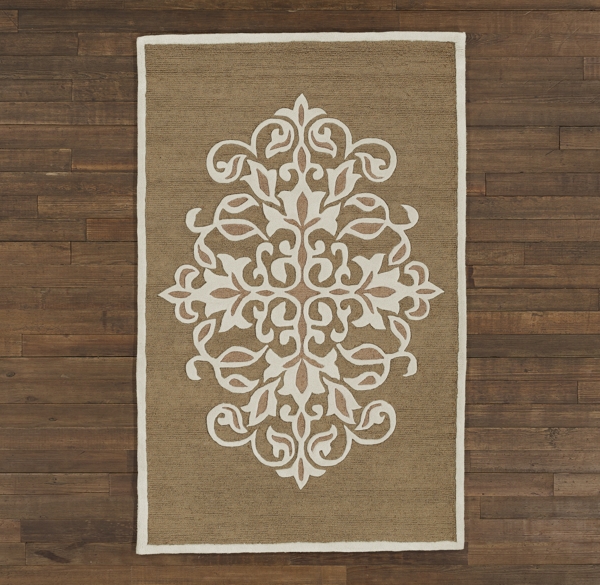 B) Ballard Design's grove rug
C) Ballard Design's granada rug in brown
D) Ballard Design's le poeme rug
E) Overstock's  ivory shag rug
F) Overstock's luna marrakesh trellis rug
G) Overstock's dandelion rug
I'm so overwhelmed.  I want something that will brighten up the room, so ivory/natural is the route I'm taking.  There are a thousand rugs I like!  Please help!  I need someone to push me in one direction.  I'm stuck.