Remember back when I told you guys about the sweetest words my husband has ever uttered? No? It went something like this:
"I saw something on the curb down the street that you said you were looking for.   I'm going to grab the truck and go get it."
Music to my frikkin ears!
He came home with this gorgeous (FREE) wine barrel.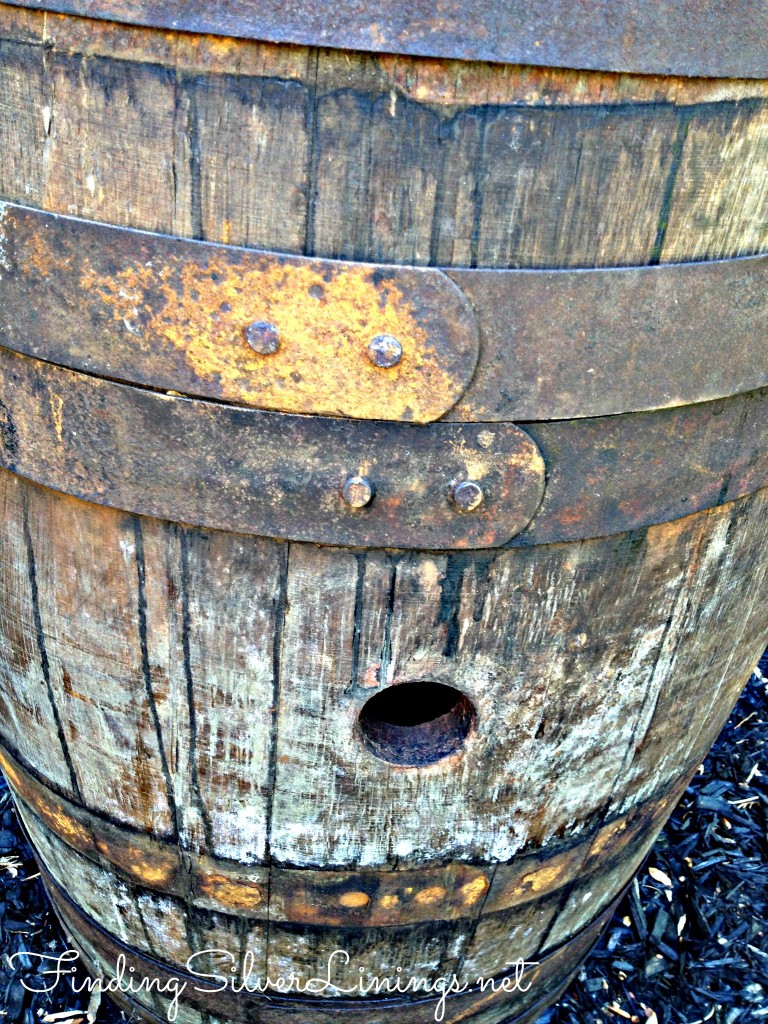 Ooh la la!  I couldn't decide what I wanted to do with it at first, but when we decided that we wanted to pretty up our back deck, I knew.
My father in law sawed this baby in half, sanded it down to smooth the edges, then we drilled holes in the bottom to allow for drainage.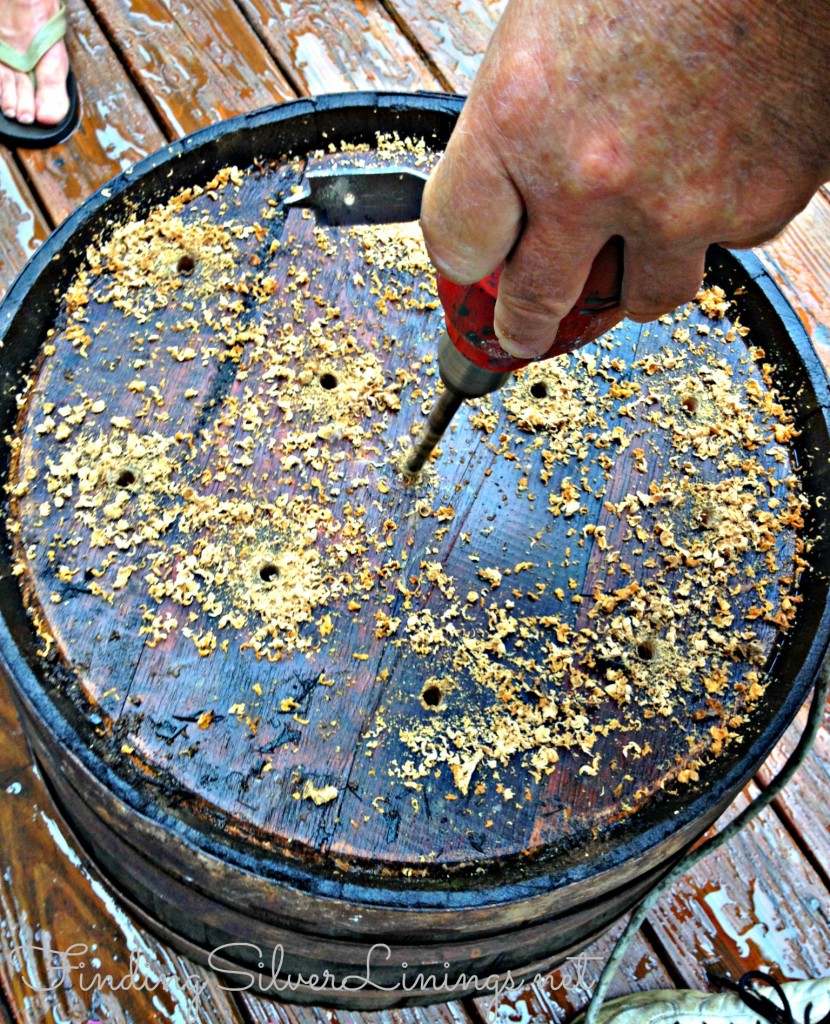 For the following week, my husband and I tossed our empty water bottles into the planter. No, this isn't our new recycling bin.  We used the water bottles to take up some space in our new planters.  When we poured in the soil, the planters weren't too heavy from the dirt to move.  I rearrange things waaaay too much to need a bodybuilder to move things for me.
We then hit up Home Depot's garden center, popped in our blooms & voila!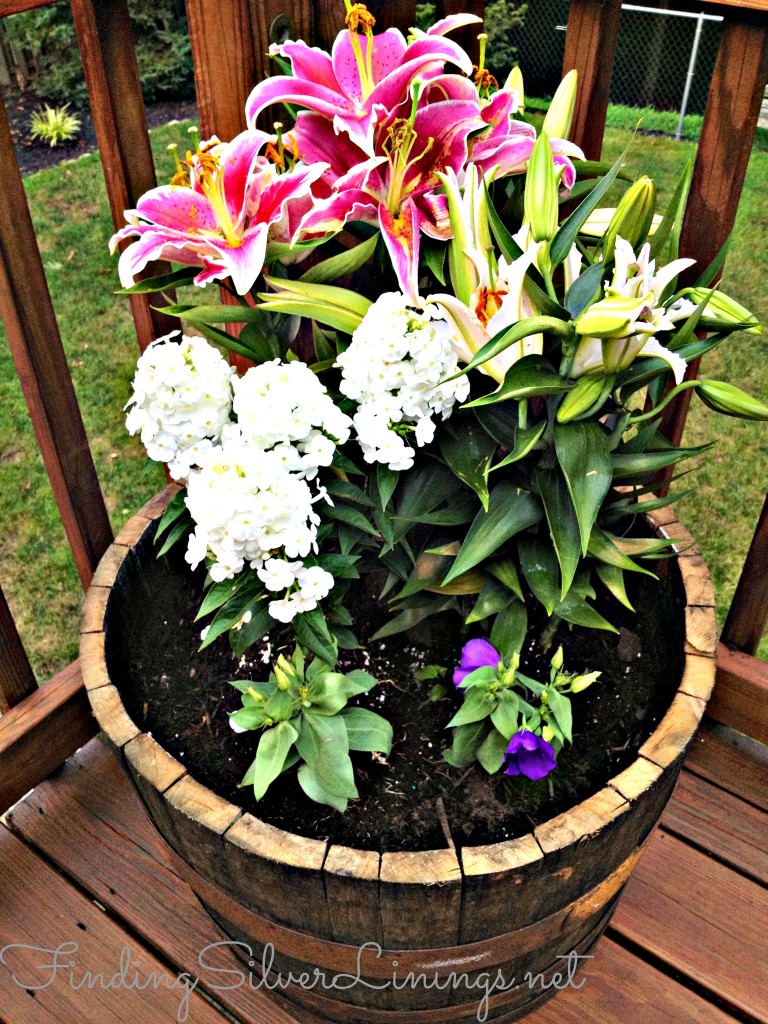 I have so much to share with you guys!  It's been an eventful summer, both good and sad. Thanks for sticking around…
XO,
Mindy
If you like this post, you'll love these: