I love me an all white room.  I do.  But our nursery was looking a little girlie.  It was time for Max's room to "man up".  The all white nursery needed a serious shot of color.  However, I'm kind of over the baby blue look  that I see in every baby store.  Max is more of navy kind of man.  We have a navy basket and a navy hamper.  I read somewhere that a color needs to appear in a room 5 times to make an impact as an accent color.  His room is pretty small, and I hate nick nacks so adding more stuff to the room is not really an option for me. I had to add the blue to things that were already there. 
I bought 2 really big (20″x24″) frames from Ikea that came with white matting that left a 16″x20″ opening.  I put two 11″x14″ photos in them.  Matting is key.  It adds polish and always looks great.  It's like crown molding for pictures. I used the brown masonite board frame back as my 2nd "mat".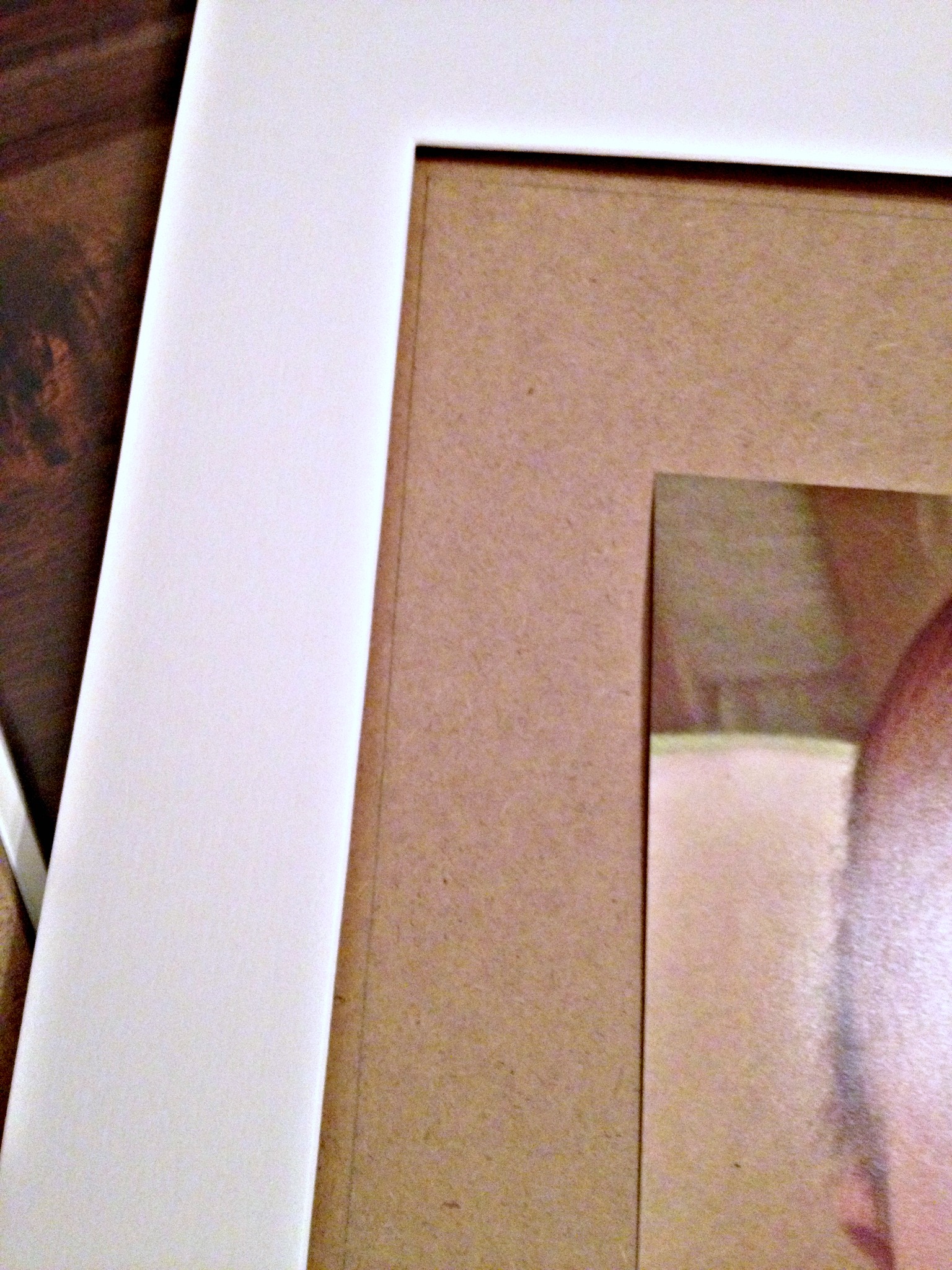 The brown did nothing to add to the room.  So while the baby was napping, I whipped out the 99 cent navy craft paint. I realized that I probably didn't have enough to paint the entire board.  I traced the mat and the photo so I knew exactly where the paint needed to be.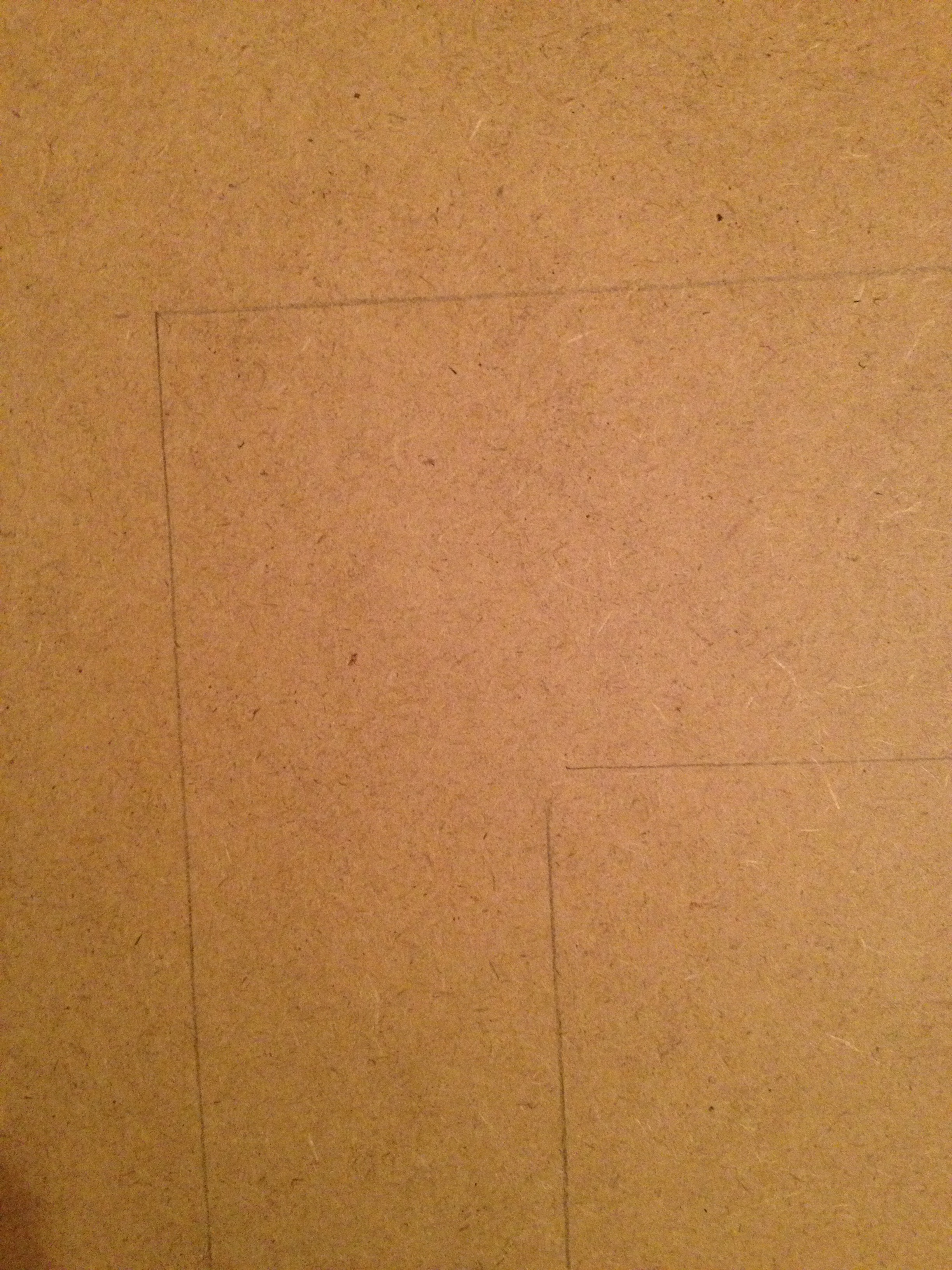 I painted the space that would be seen.  Yes, my friends, this is ghetto fabulous.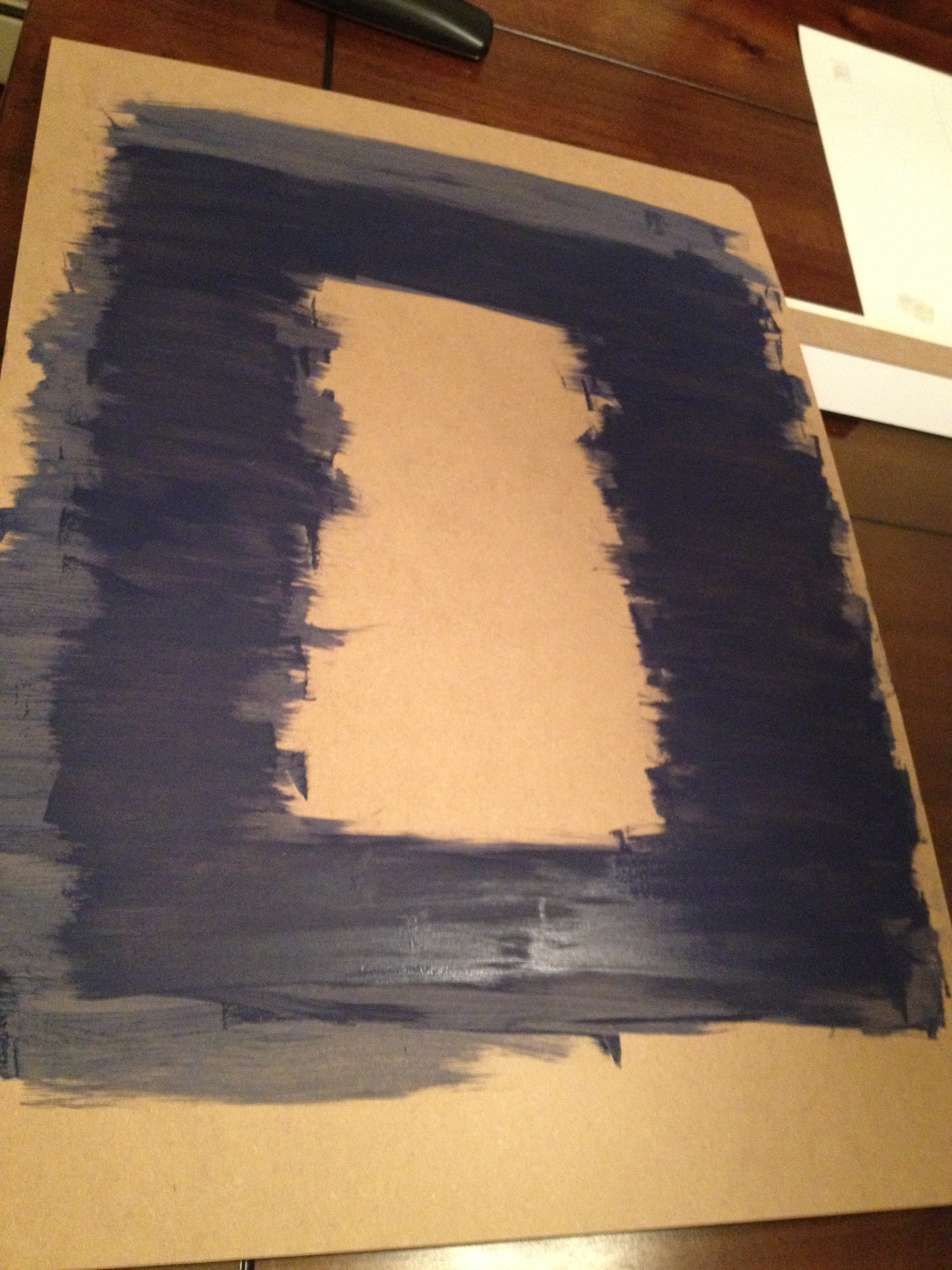 Two coats of paint later…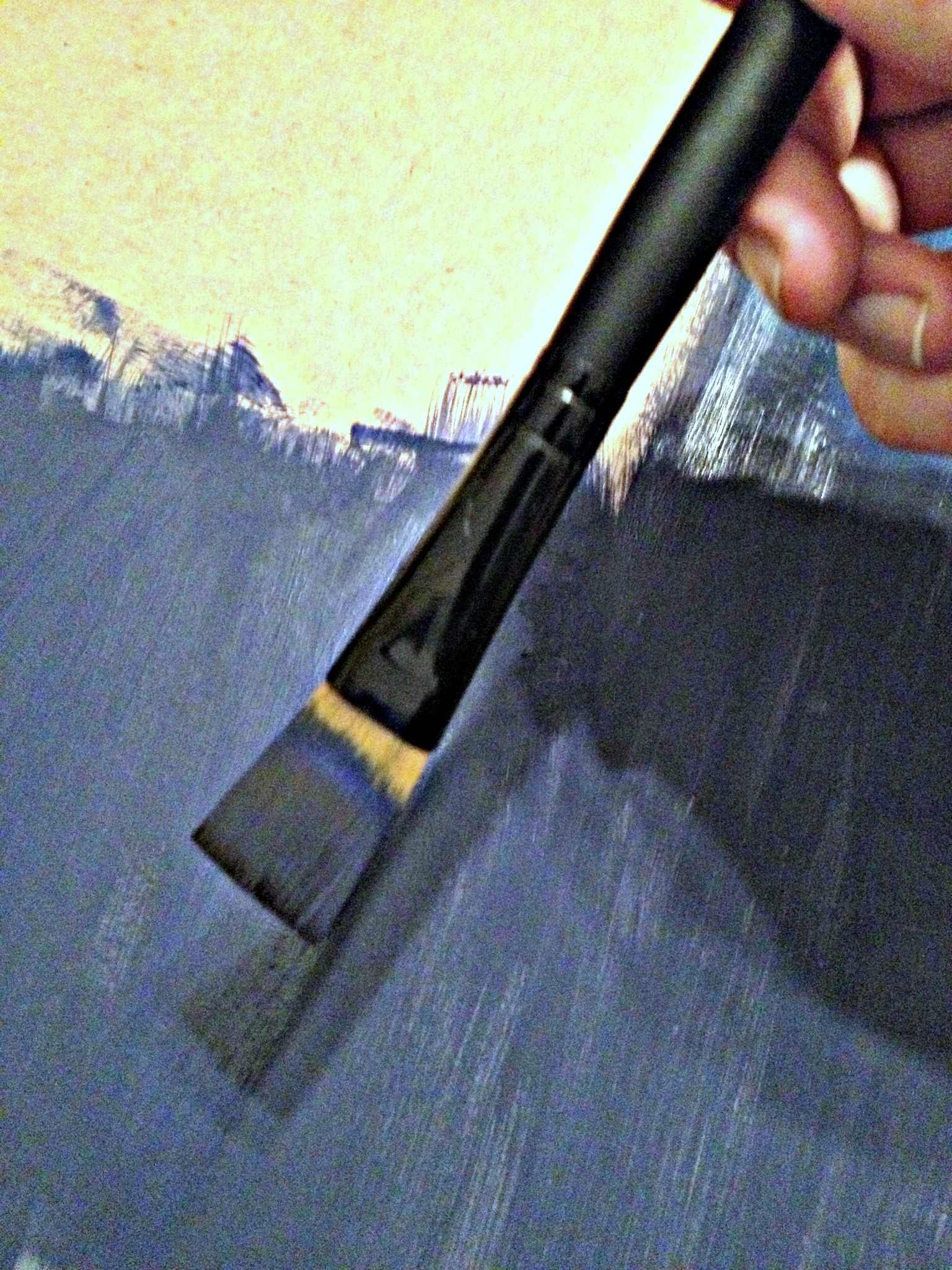 Instant upgrade.  The navy really pops against the white matting and definitely adds a shot of color.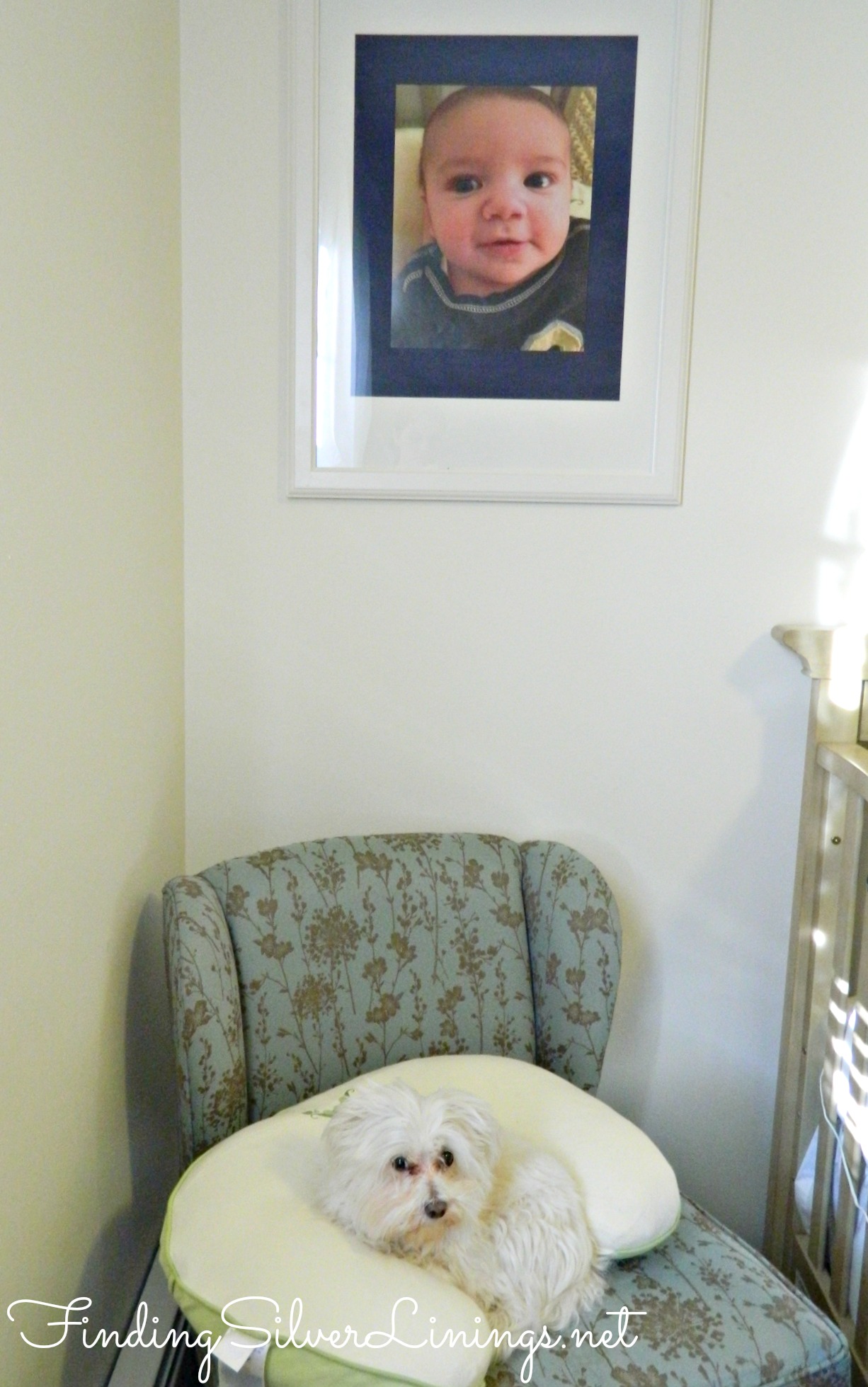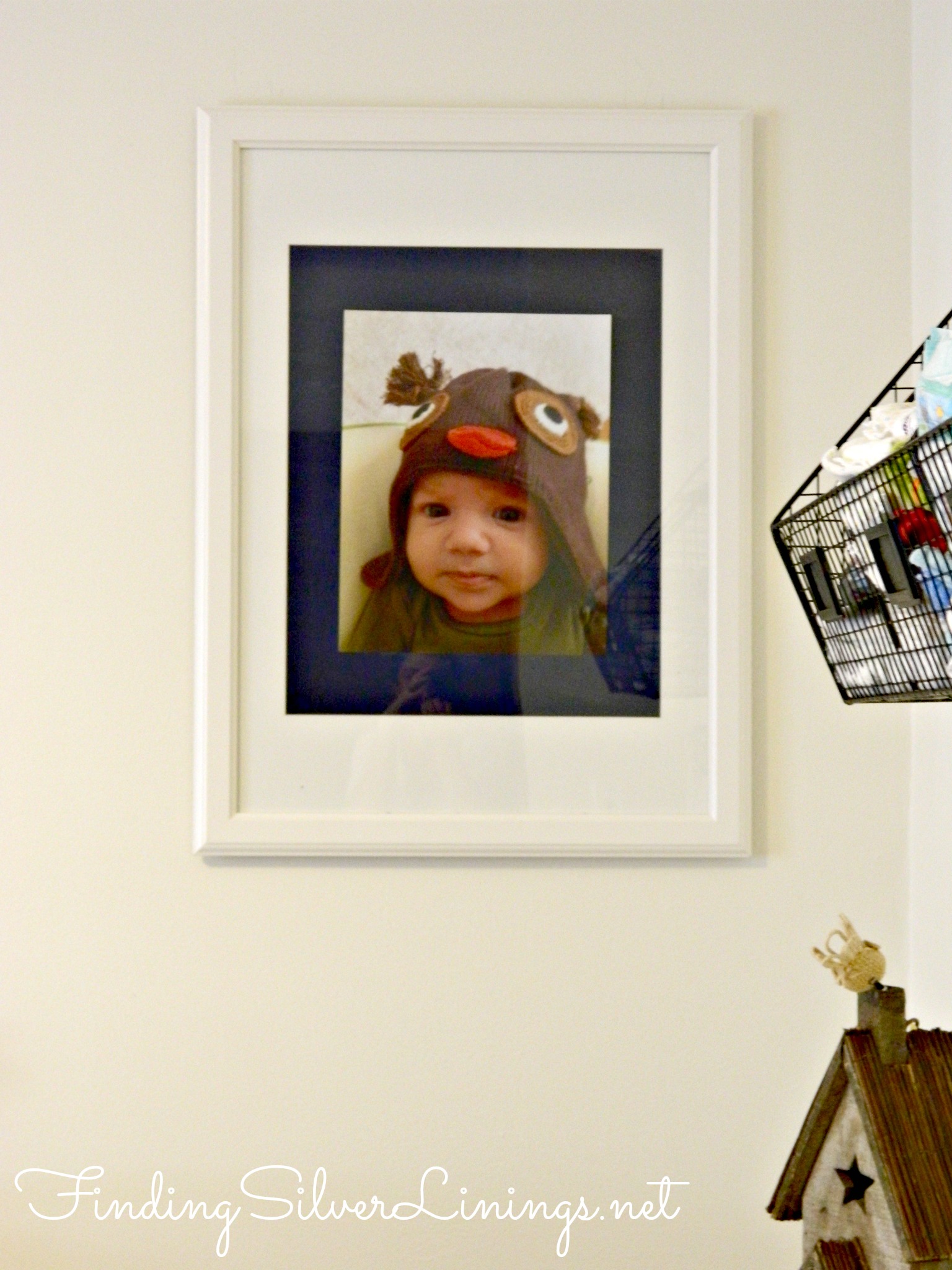 Am I the only one that orders poster size iPhone pics of her kid?