Max is growing so quickly, I feel like he does something new every day.  I seriously can't believe he is already 4 1/2 months old! He is a "thick" baby

  When he's hungry (which is a lot) instead of crying, he sucks his lips and makes this crazy smacking sound.  It's a funny noise to wake up to in the morning.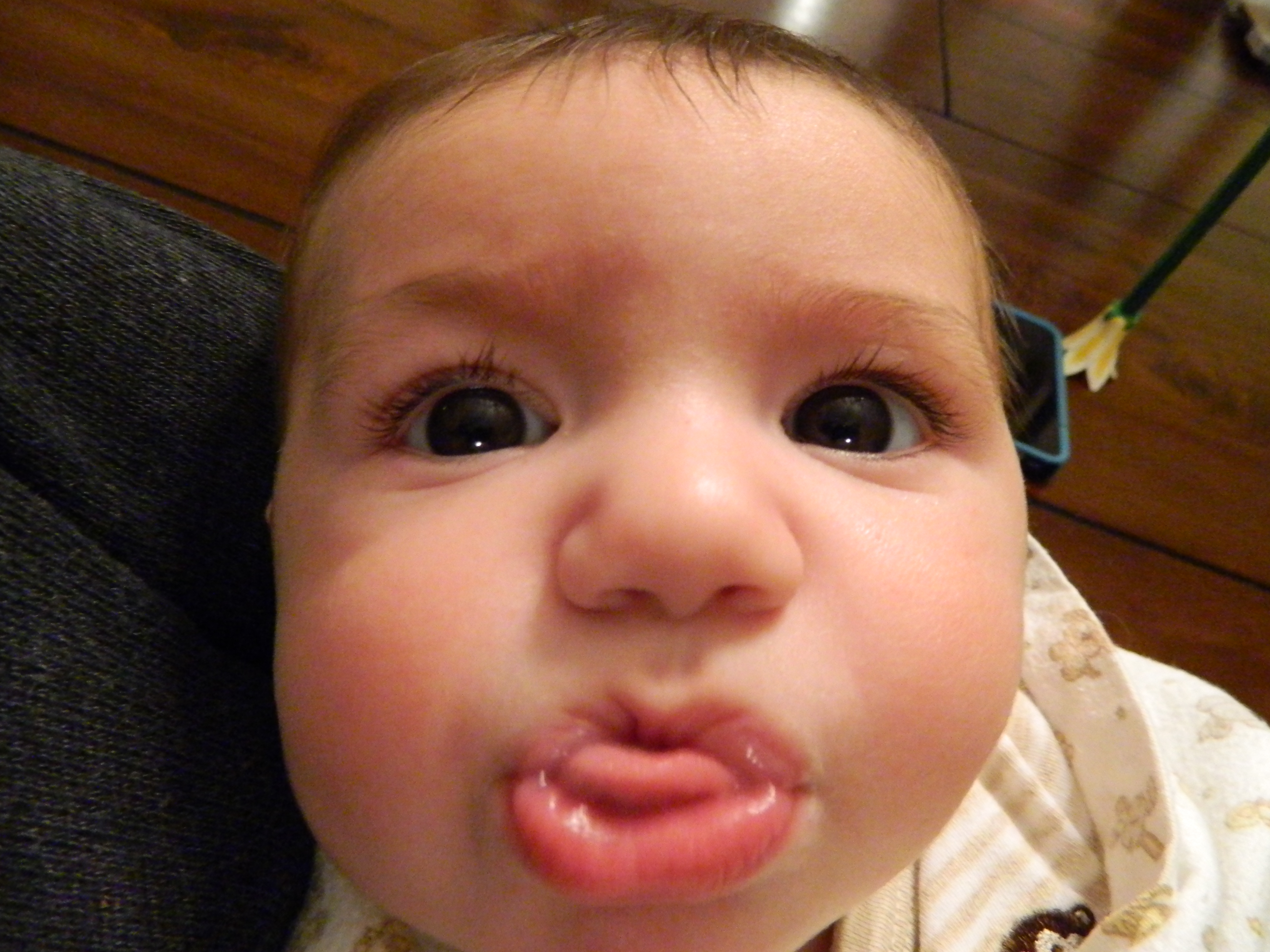 Last week, Max tried baby food for the first time. I was prepared.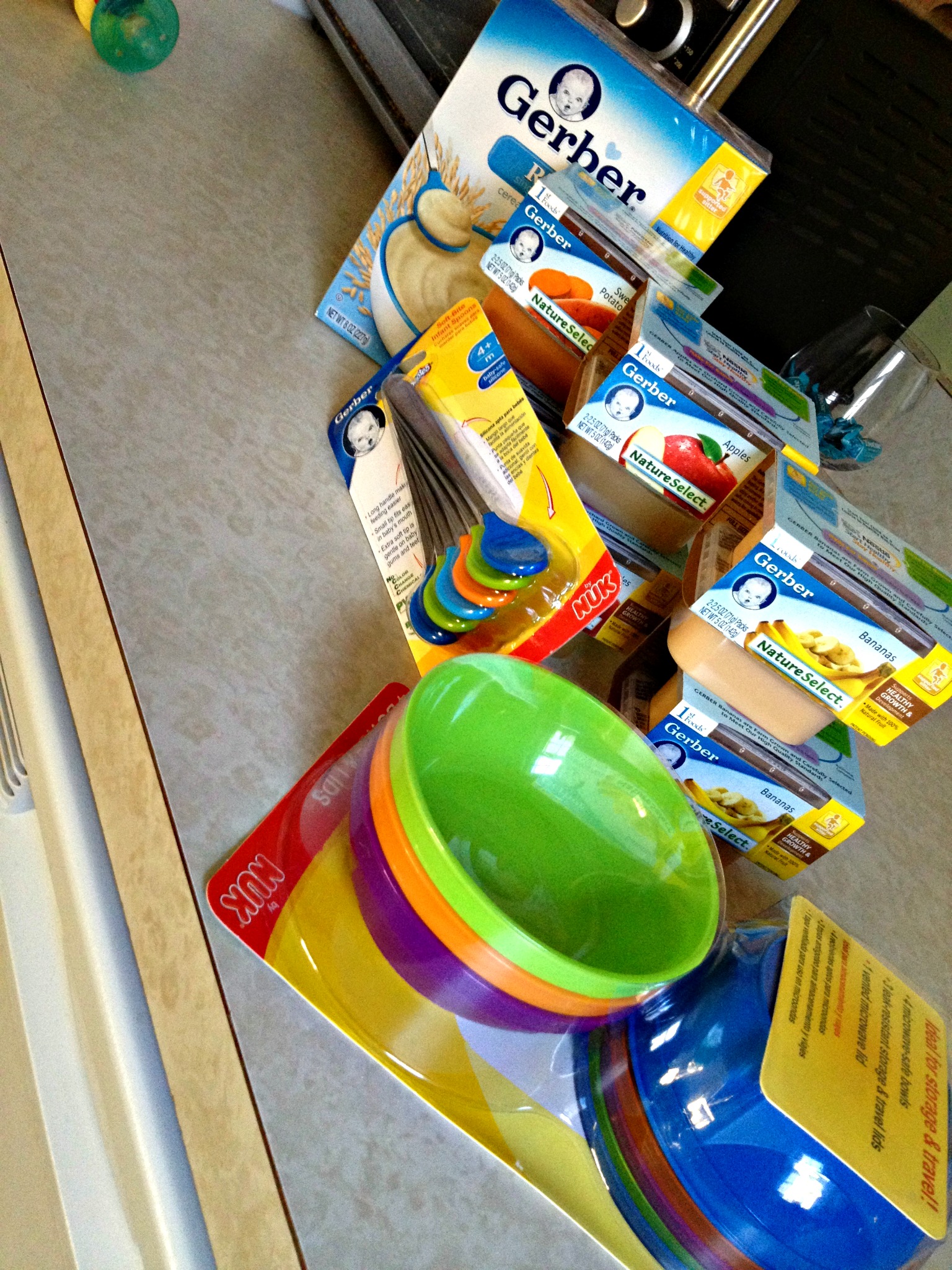 I tried to snap a few pics, but he wouldn't stay still.  Babies…don't they know I need a clear shot for the blog?!  The nerve.   I figured apples would be a safe bet.  A surefire win. I'll let the photos do the talking.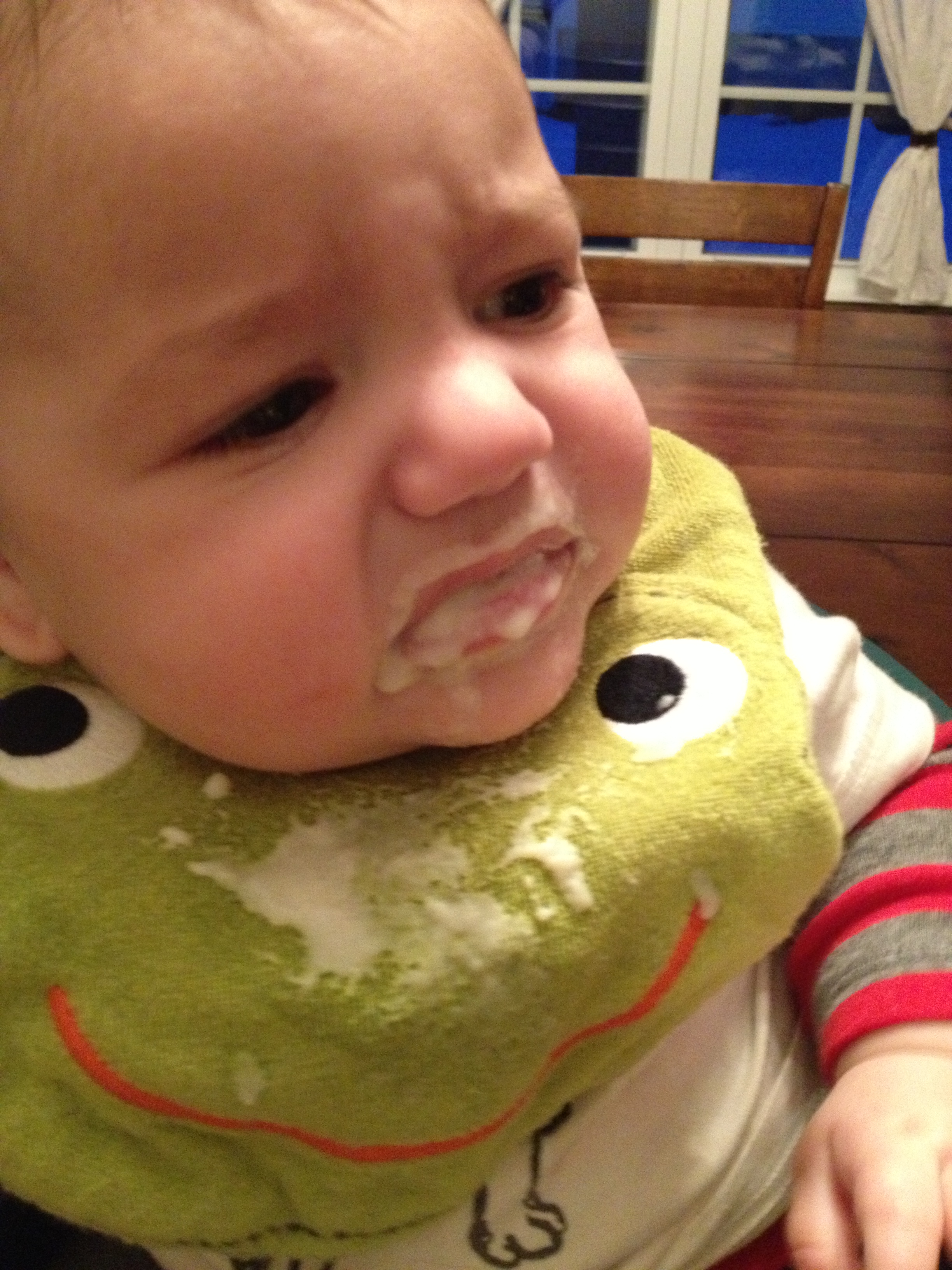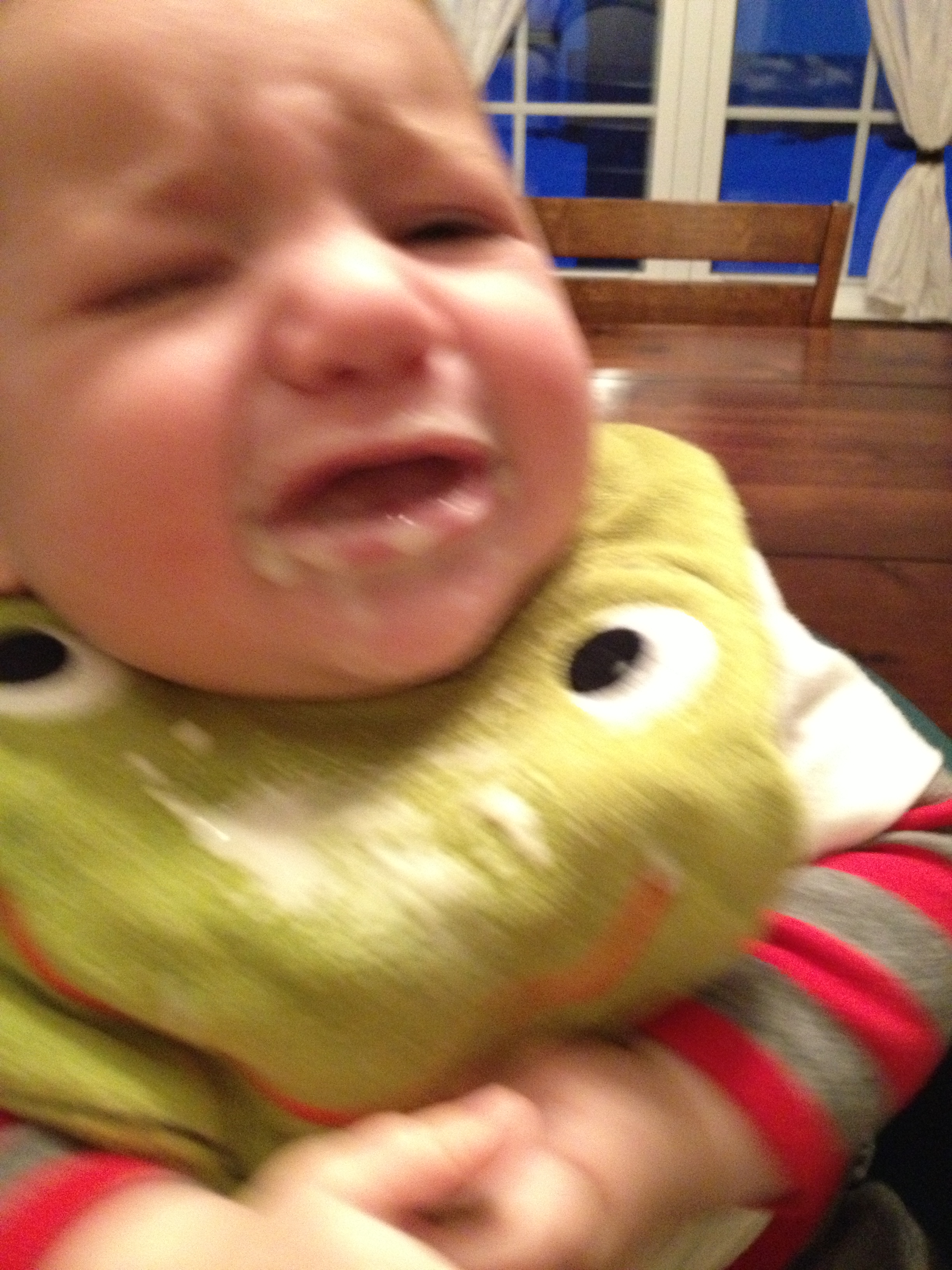 Good times. Yeah.  He hated applesauce.  He hated the rice cereal.  A few days later we tried sweet potatoes.  We had a very different outcome.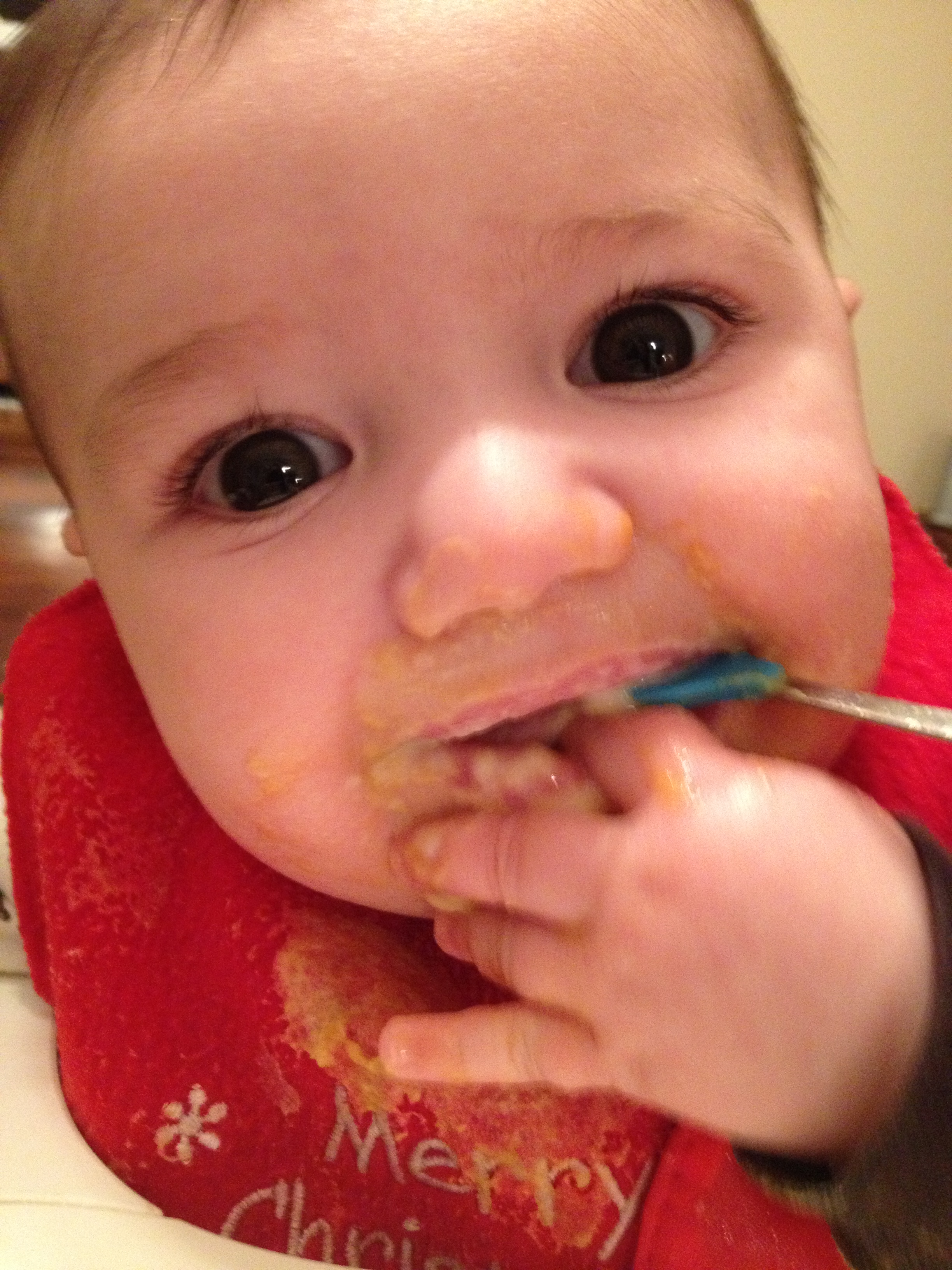 He literally tried to eat the spoon!  He was shoving his fingers in his mouth and grabbing the spoon.  Needless to say, immediately following his dinner was bath time.  There isn't a big enough bib for this kid.
If you like this post, you'll love these: